Awesome Facebook Groups for Private Practice Support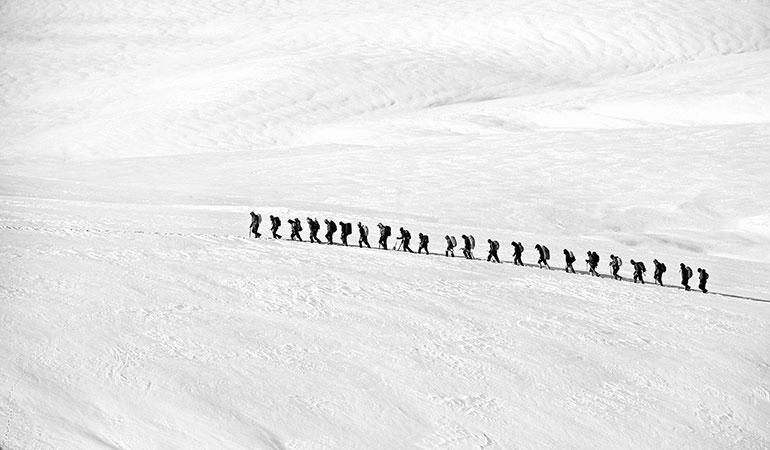 Sometimes you just need some help.
And not help like doggie snuggles or a square of dark chocolate at 4am (although those are helpful too in their own right).
I'm talking about help from people who understand the unique challenges that come from starting, building, and growing a private psychotherapy practice.
In the olden days, to get this type of help, you'd have to connect with local therapists face-to-face. But now, platforms like Facebook are making it super easy to gain this sense of community virtually, even with therapists who may be across the country or on the other side of the world.
I've been in various Facebook Groups for psychotherapists in Private Practice for a while now and wanted to roundup the most awesome ones so that you can join in and get a little help from your friends.
What Makes These Groups Awesome for Psychotherapists in Private Practice
Before revealing the groups that are so awesome, here are three pieces of criteria used to determine the awesomeness of these groups:
The groups are closed. This is the correct privacy level for these sorts of groups. What a closed group means is that anyone on Facebook may be able to see that the group exists, who's in it, but only members can see the posts.
The members are caring and engaged. People post regularly about relevant, interesting topics and reply regularly to others posts with relevant and interesting replies. Supportiveness abound.
The admins are great. Administering a FB group can take a lot of time and effort. Enforcing and reinforcing policies, deleting inappropriate posts, and trying to stay fair and drama free through it all is no easy feat. A great admin is one that handles these things with grace and is also available frequently and are active participants in the group too.
with Allison Puryear
"A group for those who want an abundant practice. Great for networking, support and friendship"
Some of the core beliefs in Abundance Practice Builders group are to: be generous, give more than you ask, and be kind with an emphasis on treating everyone with love and acceptance.
Awesome for: connecting with other practitioners who are building and growing. Also a great place to work on positive money mindset.

with Gina Senarighi
"We're here because we want to fill our private practices- but we want to do it with authenticity and integrity. We know our work and our clients deserve better. We're here to be helpful, to ask for support, and to generously share resources and information in community with other kind-hearted practitioners."
Awesome for: guidance around authenticity in marketing.
with Ernesto Segismundo
"The purpose of this group is to provide a safe space to learn, inspire, post, get feedback and support for mental health professionals in all things video marketing. Video marketing is difficult to execute for most therapists, so it is imperative that we show respect to each other."
Awesome for: help with video marketing including posting practice videos for feedback.
with Maureen Werrbach
"This group is meant to be a place where clinicians looking to expand their private practice, as well as current group practice owners can help one another, ask questions and get answers, share information and resources, and feel a sense of community with others running group practices."
Awesome for: starting, managing, and growing a group practice.

with Melvin Varghese
"This is a safe place where aspiring and current mental health private practitioners can ask questions, share resources, brainstorm, build relationships, celebrate wins, and encourage each other on our private practice journey.
Although all private practice related questions are certainly welcome, we especially focus on the "online" part of building your practice.
These include things like blogging, social media marketing, turning website visitors into clients, email list building, videos, e-course and product creation, emerging marketing tools, effective website design, etc."
Awesome for: online marketing inspiration and ideas.
Bonus Groups
Membership Mastermind with my friends Callie and Mike. This is the group to join if you're thinking of having a membership website.
Uncaged Life with Becca. Although generally exists to support small businesses, there's a very high number of business and life coaches in this group who have similar business models and marketing strategies as do private psychotherapy practice (and/or if you're looking to get into coaching, this may be a good one to connect with coaches too).
Word Slingers with Hattie. At the time of writing this, this group is not super engaged but Hattie is an super talented copywriter and could be a great place to engage with her and others working on their website and marketing copy.
Facebook Groups Are Great!
Some of the most amazing, supportive, caring therapists are in these FB groups. And all of these groups are lead by incredible people too.
It's refreshing to find communities in which people build each other up instead of tear each other down. Where therapists see each other as supportive colleagues instead of evil competition. And it's especially fun when people get silly and crack jokes.
Are there any Facebook groups that you've found to be particularly supportive? Are there groups that you'd like me to add? Maybe a therapist-only group that you can vouch for it's awesomeness and helpfulness (maybe I can add another list in this blog post).
I'd love to hear from you on this. Feel free to contact me or tweet me anytime.