The Website Help You Need,
One Simple Service
Our therapist website design and care
service includes: design, tech, and updates.
Get More Clients With A Website Designed To Reflect You
As therapist website specialists, we ensure your website visitors have a great experience on your site.
From easily finding the information they are looking for to knowing how to reach you, you'll have a site that helps you connect with more people and grow your practice.
Therapists Get Clients With Empathysites
"My practice is full right now and I'm quite certain that my WONDERFUL website has been a big factor in the growth of my business."
"I am happy to announce my practice is GROWING rapidly since we launched my website."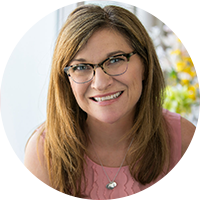 "My new website is out and announced to my list. Lots of great feedback! I picked up three new clients in the last 10 days."
PATTY BECHTOLD, LPCC, BCC
We've included some of our favorite
therapist website projects in our portfolio.
The Difference: Our Mission
You're The Superhero Saving The World, We're Your Sidekick
Hi, I'm Kat Love, the founder of Empathysites. I am continually inspired by the work that you do. After a childhood of sexual abuse and neglect, therapists have helped me through some of my darkest days. I would not be here without you. I'm forever grateful.
Today, I'm proud to have a team that creates and cares for therapist websites because we care about what therapists do. Helping you is helping the world.
Read The Latest Posts
Get practical guidance on therapist website design, strategy, content, and SEO.
Watch Free Videos To Grow Your Practice
Watch Empathysites founder Kat Love talk with the experts on topics like having multiple income streams, why blogging is so awesome for therapists, and ideas for how to get more cozy on video.
Improve Your Therapist Website,
Start Helping More People