Best Psychotherapist Intro Videos in the Universe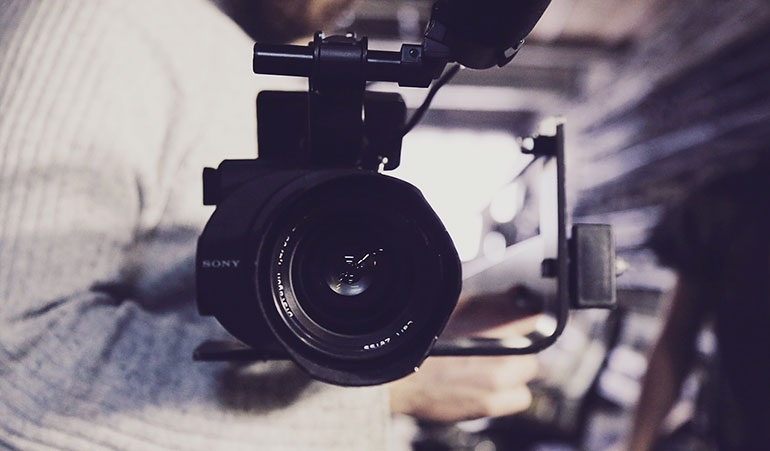 After my intro post on video marketing for your private practice, you may be thinking that you would indeed like to start incorporating video into your therapy website. One great entry into video marketing is to make an intro video.
What Is an Intro Video?
An intro video is an introduction to the therapist and their solutions with an emphasis on the solutions. Often, intro videos are on the homepage of the website but depending on your website strategy, they may also appear on specific services pages, like in the case of a video speaking to a particular niche.
Intro videos are also great for social media. Many don't realize that the biggest competitor to YouTube right now in terms of video content being shared and viewed online is Facebook. So if you're on Facebook, that's an excellent place to upload your video as well.
Not to mention the 5billion other social media platforms you can share it to. I've even seen someone link to their intro video in their twitter profile description. What a great way to tap into people's curiosity and encourage engagement.
In the video, through explaining what you offer, the what and why behind your solutions, you are also allowing you yourself to be seen and known. Without really going into depth on your credentials or training you build a deeper, more gratifying level of trust with your website visitors. How cool is that? (Very).
Traits of a Good Intro Video
A good intro video can be really effective in engaging and relationship-building with website visitors and moving them into the space where they are comfortable getting in touch with you to take you up on your services.
But what are the specific traits that make an intro video awesome? What core features do the best psychotherapy private practice intro videos have in common that make them so good?
Confident – The best intro videos are one in which the therapist exudes confidence. Looking uncomfortable or unsure about what they're saying could actually break trust, not build it, so being confident is a vital trait of a good intro video.
Professional – A video that is poorly made will reflect poorly on the therapist. As professionals themselves, therapists need videos that are as just as professional.
Concise – People have a very short attention span. Very short. It's so bad that some people won't even watch a video that they see will take them more than 5 minutes to complete. The best therapist intro videos out there are about 2 minutes or less (3 minutes maximum!)
Close – The video viewer needs to be able to see the whites of the therapist's eyes in order to build trust. Videos that are shot too far away can make the therapist seem closed off.
Speaks to their ideal client – Using language that their ideal client would identify with, the best intro videos speak empathetically to the pain points of their target niche clients.
Include a CTA (Call to Action) – A good intro video will have a direct invitation to the viewer to engage further. Typically at the end of the video, it could be signing up for a newsletter, directing viewers to a specific page, or another logical next step for the viewer to take. The best intro videos guide viewers towards connecting with the therapist further.
Examples of Awesome Therapist Intro Videos
After hours of scouring the internet, I found the best psychotherapist intro videos there are in the entire universe for you to watch for inspiration (you're welcome):
Love: The language. Sige's language in this video is so unbelievably good. So in addition to being beautifully professionally made and edited, with appropriate music, she found a way to use language that both allows viewers get to know her while being relate-able.
Love: The There-ness One only needs to watch this video to take a stroll in the park with Traci. Traci is doing an amazing job here of talking and walking and looking totally comfortable. Traci isn't looking into the camera lens the whole time and it comes across as natural, just as if you were there with her. A successful intro video has the power to really allow you to meet the therapist and this video really succeeds at transporting the viewer there.
Love: The specificity. Clinton Power has made an excellent example of a group practice intro video. Clinton specifically defines who they work with and then also the range and types of issues that face these types of clients. I could imagine many viewers identifying with the challenges Clinton describes.
Love: The on-camera presence. Lauren is a terrific example of someone who is completely comfortable on camera. Although it seems unscripted, she is still well spoken and authentic. Watch it till the end for the little silly face smile! Love it!
Love: The vulnerability. Tanya is winning at vulnerability. I love how she's woven her personal story into this video beautifully with clips and music. She's also given a great insight into her "One Agreement" philosophy so viewers can start to get insight into how she can help.
https://www.youtube.com/watch?v=BXk0OUrd50s
Love: The personal moments. Rebecca does a great job of sharing relevant aspects of her personal life with viewers. Rebecca even includes photos of her family and video clips of herself with her children, husband, and dog. I feel like viewers get a great sense of who she is. Rebecca's target audience, parenting couples, will really see themselves in those personal moments and know that she can relate to them.
https://www.youtube.com/watch?v=ZBRWsqwfVzc
Love: The music and editing. It's also interesting because although she does talk a bit much about herself, it doesn't cross over into feeling as if she's talking too much about herself.
Love: The professional quality. This is probably the most professional looking video I found. Although to some it might look a bit calculated, I feel like it's appropriate for her market and her part of the world (NYC!).
Love: The realness. Stuart jumps right into the problems and follows it up with solutions that his clients face – all in a few short minutes. Not fluffy in the best of ways.
Love: The call to action. This video is only two minutes and twenty seconds long but for the entire last minute, Jennine is inviting viewers to find out more and showing exactly how they can proceed booking an appointment. Bonus points for having a bulleted list at 0:33 showing her niche areas super clearly.
Tell Me What You Think!
What do you think about these videos? Did you have a favorite? Do you know of any I should add?
Is making an intro video something that you would give a try? What are the challenges and barriers you feel to incorporating video into your marketing? I would love to hear your thoughts via tweet or through a quick note via my contact page.
And if you've created an intro video, be sure to check out my post on how to add your therapist intro video to your website and get it shared and seen.