How to Create the Ultimate FAQ Page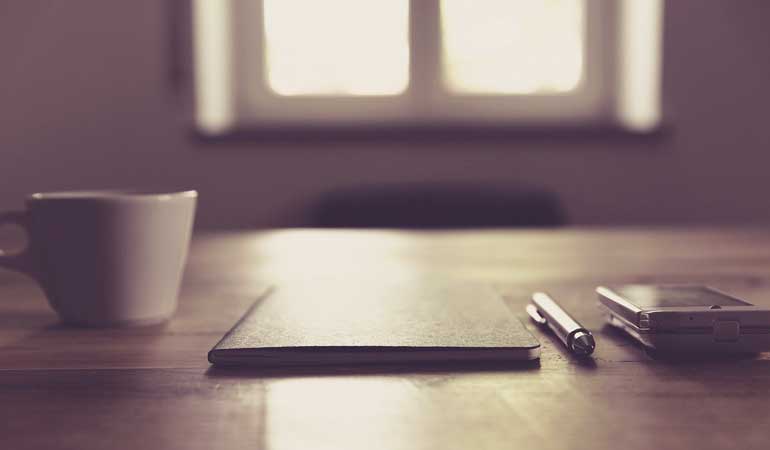 I don't want you to sell yourself to me, I want to trust you. I want to know that you know what you are talking about. I want to know that you're real, generous, and compassionate.
It's possible to start building a trusting relationship with your clients through your website. One great trust-building page every psychotherapist ought to consider having on their website is a "Frequently Asked Questions" page, aka FAQ page.
A good FAQ page is simply a conversation with your ideal client about what you love doing, how it can help people, and giving some practical information to help them get started.
Read on to find out how to give the most out of an FAQ page, how to ensure your FAQ page shows how awesome you are, and also provides a list of frequently asked sample questions you can copy and paste or use for inspiration.
Give the Most Out of Your FAQ Page
In order to be generous, you need to put some time and thought into what to offer on your FAQ page. Here are 4 exercises designed to help you get in touch with the questions and concerns that may be on your ideal client's mind.
Become your ideal client. Close your eyes and put yourself in your ideal client's shoes. What questions do you have about therapy? What questions do you have for your potential therapist? What are your fears and concerns about going to therapy?
Think back to the very first sessions that you've had with your favorite clients. What questions did they ask you? Are there any questions that are common to multiple client's you've had?
Start taking notes about what holds people back from getting therapy and what makes it difficult for people to find a therapist they trust. On your FAQ page, you can calm many of these fears and concerns so it's important to take note of what's on people's minds when it comes to getting therapy services.
Ask. Ask friends and family for their help with coming up with questions. Some questions to ask them might be: "If you were interested in therapy and could ask a therapist anything, what would it be?" or "If you were interested in therapy and wanted to know more about working with me, what types of questions would you ask?" or "Did you have any concerns about what therapy would be like before you started therapy? What where your concerns?" Think of 2 to 3 questions and start emailing.
By really thinking through what your ideal client's questions and concerns are you will be giving your ideal clients the gift of understanding. Offering to help with answers will not only help people become your client but will provide them with information that will be invaluable for their life.
Expose Your Awesomeness
In addition to giving valuable information, an FAQ page is also a great opportunity to really make yourself shine. Below are the ways that you can leverage your FAQ page to let everyone know how awesome you are!
Show your expertise. You are an expert with loads of general knowledge about psychotherapy and therapy. Include a few questions that show your expertise in therapy in general and position yourself as the expert that you are.
Reiterate your specialization. Answer questions that have specifically to do with your specialization or service area. If you are working with clients with anxiety, imagine what, specifically, a client with anxiety might want to know about. Again, an FAQ is a great opportunity to speak directly to your ideal clients and remind your website visitors of your solutions.
Promote your website, blog, and articles. Include links back to yourself when relevant. Search engines love that (SEO, yes please) and people do too.
Make your FAQs easy to scan. One of the built-in pleasures of an FAQ page is that they are naturally easy to skim. Potential clients can skim over the questions and read the answers to the questions that they have. A well planned FAQ page is a chance to hand over cute little packages of information.
TIP: Make sure that your website designer has designed your FAQ page for easy skimming which means using headings, bold text, or color for the questions and enough spacing between paragraphs. If you've written a large FAQ, ask your designer about accordions and anchor links. Accordions are where the answers to the questions slide down when you click on a question and back up again to collapse the question back. Anchor links are where the questions are placed in a list at the top of the page and can be clicked to skip down to the coordinating question and answer. Both techniques can save space, provide better organization, and therefore lead to a more pleasurable FAQ reading experience.
Connect with your genuine self. Take some time to tap into your own voice. Answering questions in alignment with your philosophy helps potential clients get to know you. You're not talking about something to the world, you're answering a specific question that was selected because you hear them. You know what your clients are asking and you, you personally, are already providing help.
Steal These Questions
Below is a list of the types of questions often seen on psychotherapy FAQ pages. Most of the questions are general questions that will apply to any therapy specialization. However, as previously discussed in this article, it is generous and effective to also include an abundance of questions that are relevant to your target clients. All questions below are copyright free. Feel free to copy and paste to your website FAQ page word for word.
What is therapy? Define what therapy is.
Can therapy help me?
How can therapy help me?
What will we discuss in therapy?
Will you give me advice?
Will you prescribe medication?
What is therapy like?
How long does therapy take?
What is psychotherapy?
What is individual/group/family therapy?
What is cognitive behavioral therapy?
Do I need therapy? Explain the benefits of therapy.
What purpose does therapy serve?
I feel like I have my problems under control. Do I really need therapy?
How do I know if therapy is right for me?
Why do people go to therapy?
I don't feel like I have a major problem. Can I still benefit from therapy?
How do I pay for therapy sessions? Give details about payment and payment options.
Will my insurance cover our sessions? How does that work?
Do I pay every session? Monthly?
Do you offer a sliding scale?
What if I cannot make it to a session? (Cancellation policy).
How do I find a therapist? Help those looking for a therapist.
How can I tell if a therapist is a good match for me?
Should I see a male or female therapist?
What kind of therapist do I need?
What credentials should I look for?
How will we measure success? Go a bit deeper into what the process will be like.
Will I feel results?
How will I know if therapy is working?
How quickly can I expect to feel better?
How do I get in touch with you? Give your website visitors the info they need to communicate with you!
Where are you located?
Can I give you a call?
Do you have a newsletter?
When can we have sessions? Give details about scheduling sessions.
Do you have evening or weekend availability?
How do I schedule my appointments?
Further fears and concerns
Does what we talk about in therapy remain confidential?
Can I decide to see a different therapist?
What if I don't want to talk about something?
Will you think I'm "crazy"?
Will you get tired of hearing me talk about the same things over and over again?
Will there be any written record of what I say? What happens to that record?
Conclusion
As amazing as FAQ pages can be, many therapists are not using them. Take advantage of this great, trust-building, information bestowing, authenticity showing content format and differentiate yourself from the crowd.
Psychotherapy FAQ pages always feel a bit special. The fact that the therapist took the time to answer questions shows that they are already thinking about their clients and what they might need to know. And when done correctly, it doesn't come across as sales-y or marketing-y.
Hopefully this guide has given you some ideas on how to explore what questions your ideal clients may have, what to keep in mind to make yourself look as awesome as you are, and given you some sample questions to get you started.
If you have a fabulous FAQ page, I would love to see it! Feel free to leave a link in the comments so that I can check it out.
And if you're about to put an FAQ page together I would love to hear if this post has been helpful to you. Let me know by contacting me or tweeting me anytime.
Photo by Markus Spiske CC0