Website Design For Therapists
Get A Therapist Website You

LOVE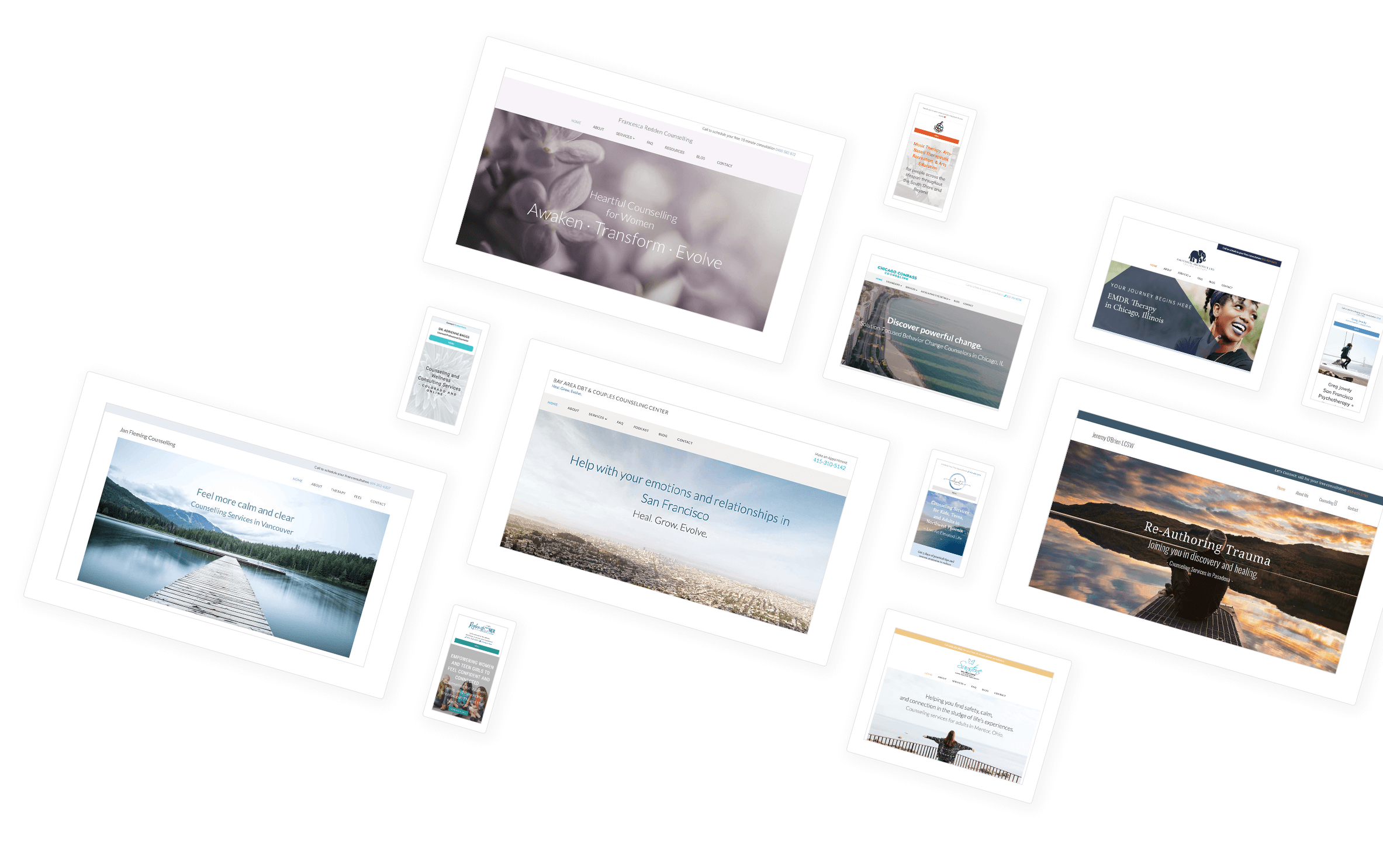 So Far, Designing Your Therapist Website Has Felt Stressful
Trying to create your therapist website has been such a challenge. Like, where do you even start and what order are you supposed to do stuff in? The decisions are overwhelming: what pages you need, what to write, where to find images, the list of things you have to figure out never seems to end.
And although you know what a great website looks like and feels like, creating one for your practice leaves you feeling stuck.
Lost in a sea of website overwhelm, you keep thinking, "creating a simple therapist website shouldn't be so hard."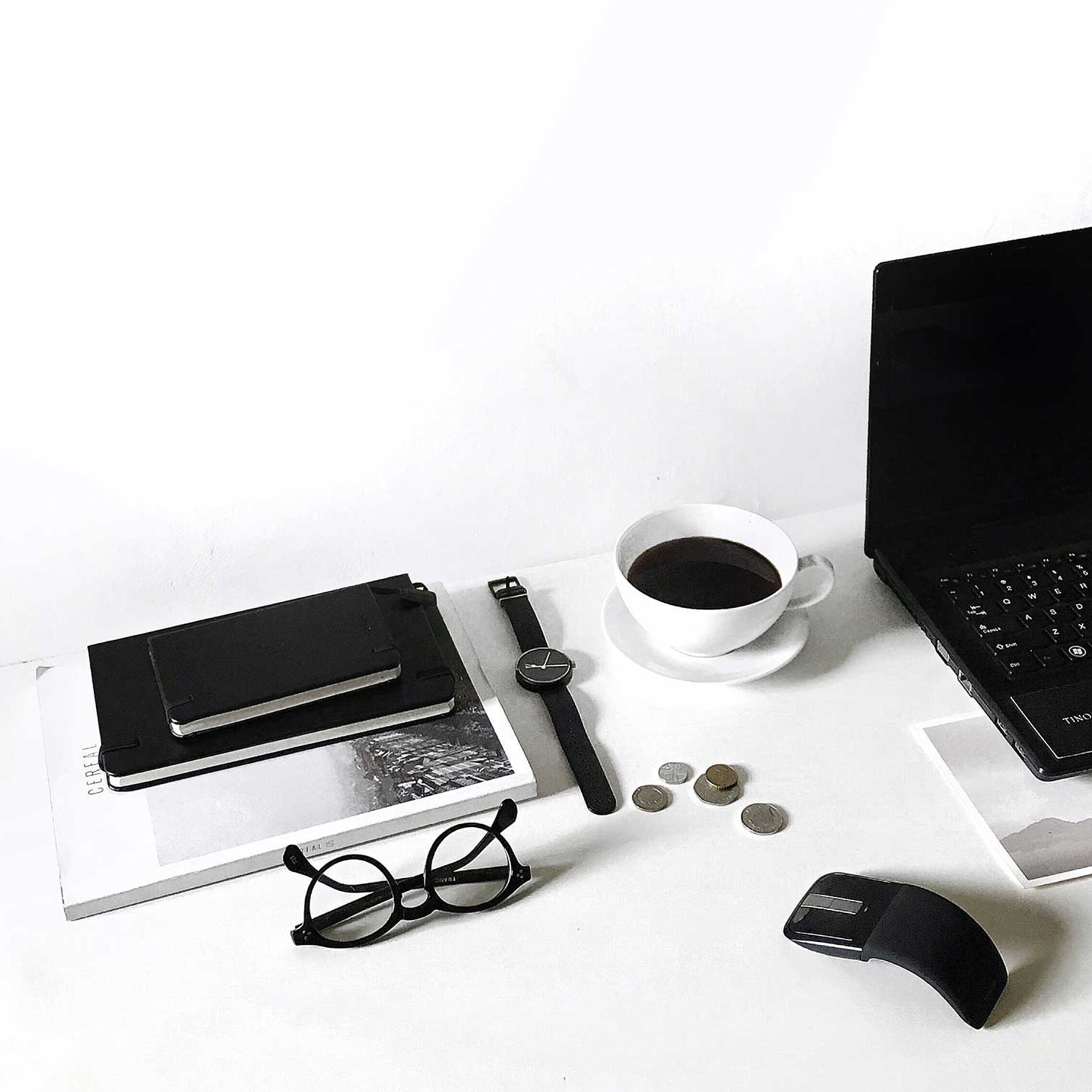 It's Possible To Have A Website You Feel Confident About
Creating your website with us is easy
Stop feeling lost on where to start
Stop the swirl of website decisions: pages, images, words, colors...
Stop questioning what design will feel like you
Stop letting perfectionism, self-doubt, and impostor syndrome run the show
Stop asking, "when will I get my website done?" and actually get it DONE!
Imagine Having A


Therapist Website You Love!
What if you were excited for people to visit your website because you know:
Your website is effective at expressing who you are
Your website accurately reflects you as a therapist and the kinds of work you do
Your website helps your best fit clients identify  you as an amazing therapist for them
Your website is clear, simple, and feels like you
We create beautiful therapist websites without the overwhelm.
We'd love to make one for you too!
Praise From EmpathySITES Customers
Stop The Website Overwhelm
Like These Therapists
"So grateful for you, your company and how you've built your services. It's not often I see this level of expertise and thoughtfulness when working with other businesses. I love how organized and systematic you are in your communications with me. Love how the steps flow. I never feel overwhelmed or confused. You've put SO MUCH THOUGHT into how all this is executed. I just want to say that rings ALL my bells!"
- MAYA, LMHC
"Thank you for everything during this journey. I have kept putting off paying someone to build a website because I am not tech savvy at all. I didn't want to feel ignorant, stressed or overwhelmed. You have made this easy and exciting. If at any time I felt like I was becoming overwhelmed, you talked me off the ledge. You are AWESOME. Thank you from the bottom of my heart."
- DONNA, LPC
OUR PROVEN Four-Phase Process Takes You
From Website Stress To Website Confidence
Plan and write, or rewrite, your entire website. You'll get access to the best writing solution for therapists, our sister service Empathycopy, plus expert help along the way. Get words that you feel confident about and help clients connect.
Get Website Content Ready
Get all the stuff that goes on your site, aka: website content, sorted. From feedback on the words to finding images to simplifying tech concerns - we got you - suddenly website content feels less scary and more fun.
Get Your Website Designed
With your website content ready, our design team will create your website. Our collaborative process ensures your site reflects who you are and how you help for maximum client-attraction.
Once your new site is launched, we are here ongoing to assist with any updates you may need. Want to change images, add pages, start an email list, post to your blog? We support that (and more).
Psst. Did Ya Notice We Help With Writing & Content?
You're a therapist, not a website-planner-writer-image-finding-tech-person. Other design services will ask you to figure out your content on your own - how stressful! With us, you get fully supported in the entire website journey, content and all.
Go from zero to, "I love my therapist website!"
Just follow our proven process.
Praise From EmpathySITES Customers
Therapists Get Clients With Empathysites
"My practice is full right now and I'm quite certain that my WONDERFUL website has been a big factor in the growth of my business."
- DEB, PhD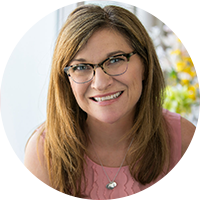 "I am happy to announce my practice is GROWING rapidly since we launched my website."
- JILL, LMFT
"My new website is out and announced to my list. Lots of great feedback! I picked up three new clients in the last 10 days."
- PATTY, LPCC, BCC
Benefits

Of Creating Your
Site With Empathysites
Eliminates overwhelm - we do it all with you or for you: help you prepare content, design your site, and care for your site ongoing
Saves time - following our proven process saves you time, you don't need to waste hours figuring it out on your own
Keeps you accountable - get scheduled-into our calendar with clear actions to take every step of the way
Is fun - trade your stress and overwhelm with opportunities to be creative, grow, and enjoy the journey
How Joanne Finally Got A Website That Reflects Her
"I have had a number of new referrals who told me they were directed to my website and after they saw my website that they decided to follow through. My website made them feel I would be the right fit.
I have also had colleagues tell me how much they love how my site reflects the work I do in a very authentic way.
Having an Empathysite is among my best marketing tools and well worth the investment.
I just want to thank you as this was a goal you helped me accomplish. It has been so satisfying to have a website I can feel proud of, that I see as being a true reflection of my work, which is so important to me."
- Joanne, MSW

The Difference:
You Won't Create Your Website Alone
Hi, I'm Kat Love, the founder of Empathysites and I am continually inspired by the work that you do. As a childhood sexual abuse and neglect survivor, therapists have helped me through some of my darkest days. I would not be here without you. I'm forever grateful.
Today, I'm proud to have built a team that helps therapists do the important, life-saving work they do.
For me, healing was big and scary and having a therapist accompany me made healing possible. If building a website feels big and scary for you, we will accompany you every step of the way to make your website possible. Let's create it together.
Praise From EmpathySITES Customers
Therapists Get Accompanied By
A Team They Love
"It really feels like I have a TEAM helping me build this little private practice!"
- DEB, PhD
"You understand what is needed in a site and with you I'm not just another customer."
- STEPHANIE, LPC
Imagine Being Able To Say,
"Yes! My Website Reflects Me!"
Stop putting your website at the bottom of your to do list
and get your website launched